Open up the 'Puskas Award Contenders' cabinet and pop 'Elisha Sam of Notts County' in there, because we've just witnessed one of the best goals we're likely to see this year.
The FA Trophy is not traditionally home to gobsmacking wonder strikes and goals worthy of Ballon d'Or winners, but Saturday 27th February 2021 broke the mould.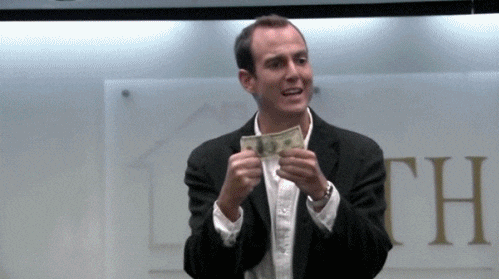 The stars aligned on this seemingly ordinary day in Nottingham, and everything fell perfectly into place to create a moment of pure genius, the likes of which the city hasn't seen for years. But how exactly did it all go down?
90min is on hand to break down this goal of the year contender for your very own pleasure.
It's a Saturday afternoon, and Notts County are hosting Oxford City in the FA Trophy. Nothing to see here, move along! Only, there's something in the air. A smell. A feeling that perhaps, on today of all days, it might just be worth sticking around.
As the game ticks into its 73rd minute of existence, the two sides are trapped in a 1-1 deadlock. The visitors had already kicked off the goal parade at Meadow Lane, albeit through a Notts County own goal from Tyler Golden – but that is not how it would remain.
Nay, the name Golden was perhaps a touch of foreshadowing – a future Ballon d'Or winner was in our midst, after all…
Elisha Sam stuck his name on the scoresheet on 49 minutes, pulling the hosts level and setting up a grandstand second half. All we needed now was a winning goal. But would it arrive?
Yes, it would arrive. And it would arrive in the form of a Puskas Award contender. The ball is worked nicely down the left flank by Notts County, and defender Adam Chicksen is handed a yard of space to whip a left-footed cross into the penalty area.
Unfortunately, Sam is the only real target in the box, and he is safely surrounded by five defenders. Nothing doing here, then. The delivery, hit with some pace, somehow finds its way to the forward, hurtling slightly behind him and at waist height.
Not the ideal set of circumstances for a forward to work with, but we'll let Chicksen off. After all, without his delivery, what happened next would be merely a figment of every Notts County supporter's wildest dreams.
While stood with his back to goal, Sam instinctively swivels so he is now facing his adversary between the sticks, and hooks his right foot up and tucks it behind his rear. The striker bends forwards as he spins and pirouettes, awaiting impact.
Sure enough, the ball cannons off his studs, flies over his bowed head, looping towards the Oxford City goalmouth. The goalkeeper, clearly bamboozled by what has just unfolded before his eyes, has no answer for this wonder strike, as it crashes over his head and into the roof of the net.
Credit to Sam here, because 99% of players would probably strip to their pants in shock after scoring such a beautiful goal. Instead, he stands stationary, arms outstretched as if to say, "Did you really expect anything else?"
We never doubted you.
"It's unbelievable, I have to say. I saw the cross and I couldn't go for the header so I thought 'I'm just going to do this' and when I touched it I saw it was a good touch, and then I saw it go over the goalkeeper and in my head I went crazy."
Sam went on to confirm it was in fact the best goal of his career, and he did mean it, despite the disbelief of some of his teammates. That goal sent Notts County into the semi-finals of the FA Trophy after their 3-1 victory, one game away from a final at Wembley Stadium.
Save some magic for the biggest stage of all, Elisha!